Security Awareness Learning Management and Phishing Simulation System
Exceed LMS is a specialized LMS and Phishing Simulator created to manage security awareness content for small , medium and large enterprise organizations who want to assist there employees on latest security threats and enrichment there knowledge in security awareness.
This including Phishing simulation which will help to understand level of awareness of organizations staff.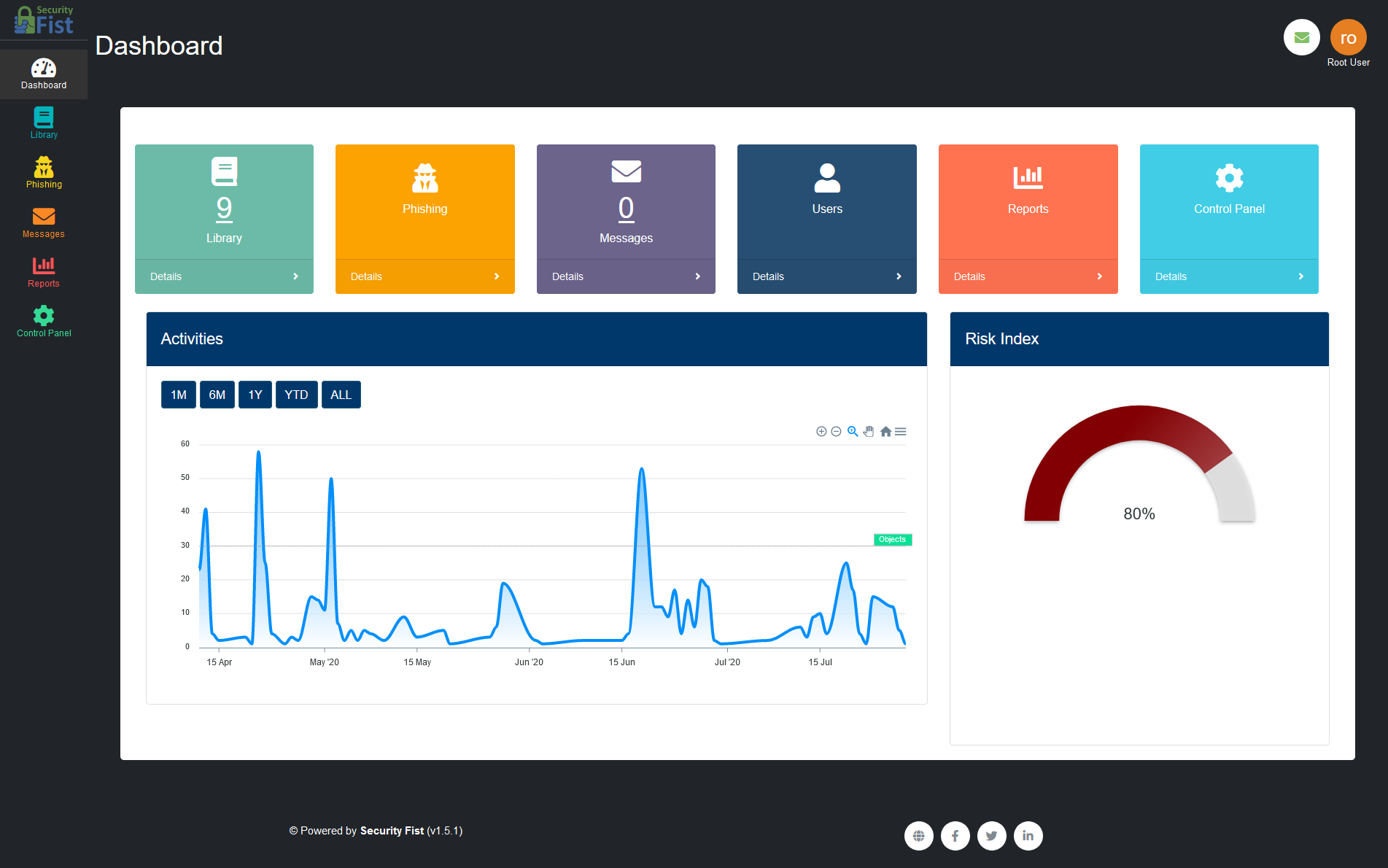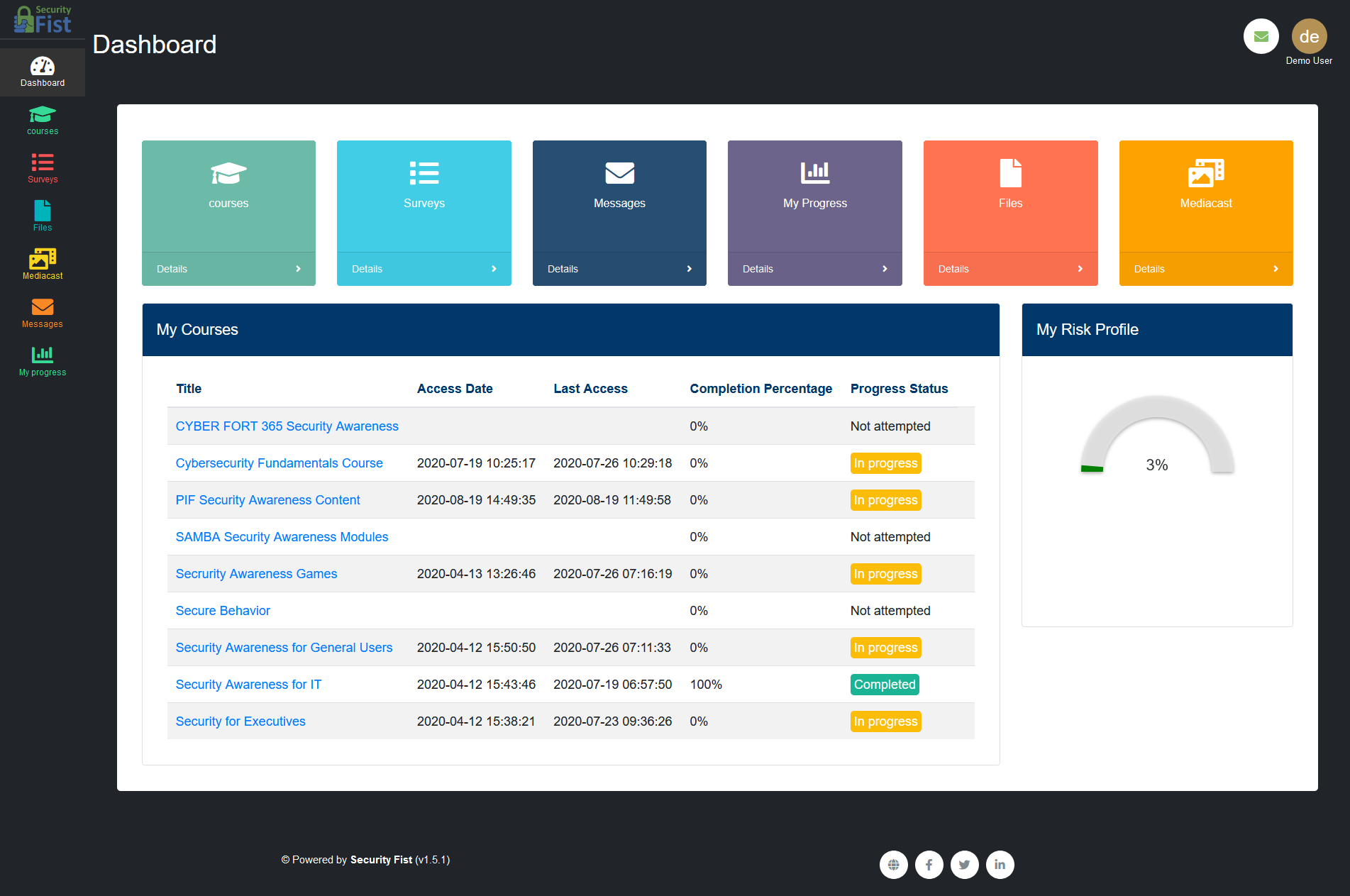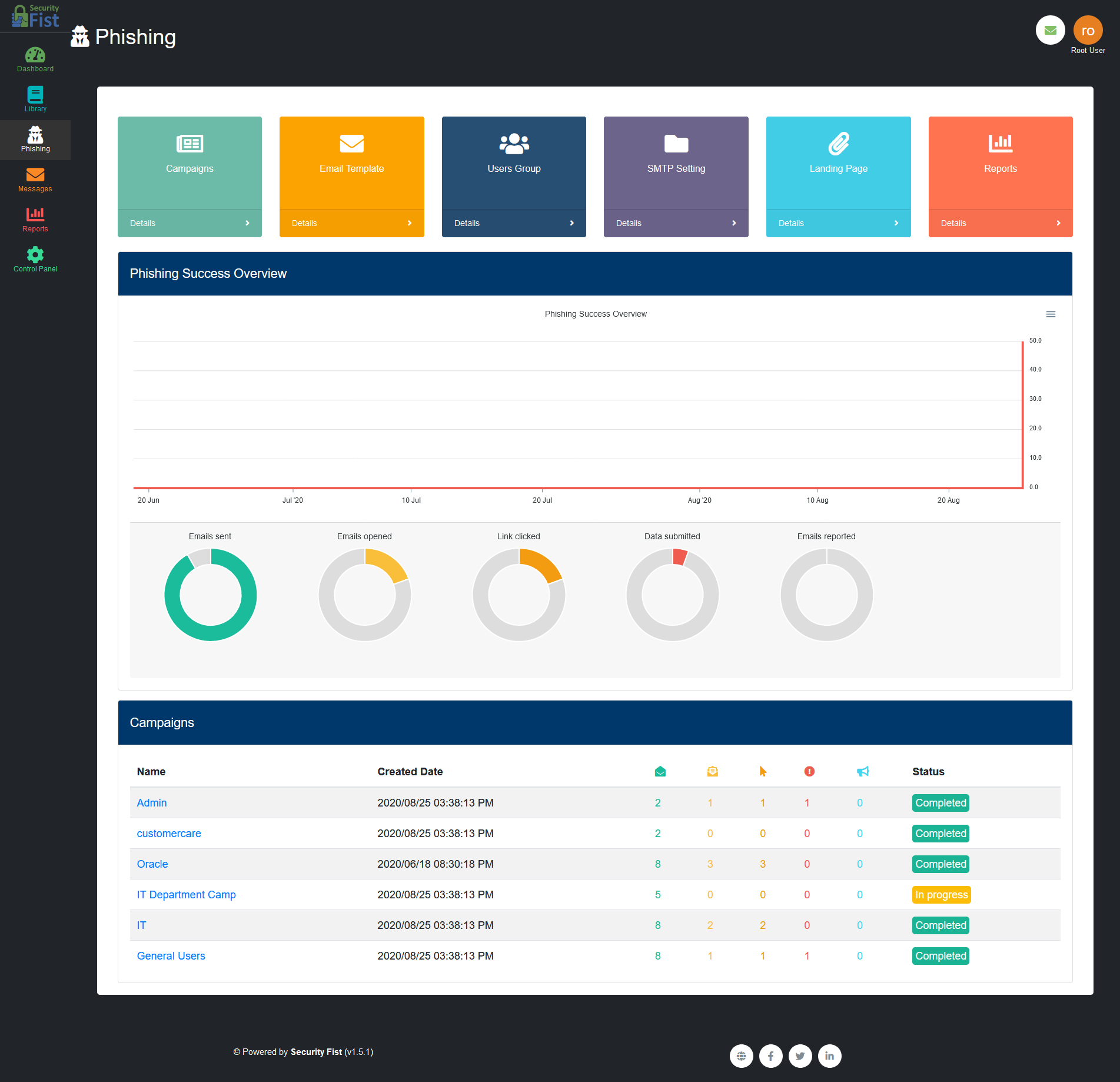 Phishing Simulator Dashboard
Fully support Scorm 1.2 and Scorm 2004 Content
Record all activities of employees
Reports all progress and other needed report
On cloud, Managed Services and On-primes installation
Included phishing simulator
Customizable Phishing templates (Email, Landing Page)
Customizable Phishing Domains
Included 10 Courses in security awareness.
Arabic/English supported interface
Easy to use
Applicable to integrate with LDAP, OpenID (on-primes installation only)
Certificate achievement
On the cloud
Your cloud will be ready in 30 minutes
Managed Services
relax and keep all work on us
On-primes Installation
Your policy didn't support online Apps? don't mind , our on-primes packge ready to be yours.
Quotation
Online free course
Now and for limited time, you can register using your business email, and take a general online course with certificate from our online portal
Our Headquarters
Dubai:
1st floor Business Cenetr
Dubai World Central (DWC)
Dubai -UAE Virginia:
43835 Eagle Edge SQ # 301
VA 20176
United States Alberta:
Security Fist – Sales Office
118 Sherwood Street NW
Calgary, AB T3R 0P1
Canada Phone: +971 55 165 7330
P.O Box: 712150
Email: info@securityfist.com